Keith P. Miller
Attorney
A native San Antonian and graduate of Thomas Jefferson High School (1974), Keith Miller did a stint in the real world as a restaurant owner prior to entering law school.
After earning a BBA in Business Information Systems from the Univ. of Texas at San Antonio (1984), Mr. Miller entered St. Mary's Univ. School of Law in 1988 and graduated with a Juris Doctor degree in 1991. With 20+ yrs of experience litigating commercial, family, real estate and probate cases, Mr. Miller has handled, tried and settled hundreds of cases to a successful conclusion.
Well known in the courthouses of Bexar, Comal, Kendall, Guadalupe, Kerr and Bandera counties, Mr. Miller has the unqualified respect of colleagues, judges and clients. He is the father of 3 daughters, an avid hunter and former competitive shooter.
Member:
State Bar of Texas
San Antonio Bar Association, Construction Law Section
San Antonio Bar Association, Probate Law Section
Kendall County Bar Association
Park University, Adjunct Professor of Business Law, 1995 – 2006
Awards:
Keith was named "S.A. Lawyers: Best of 2014 & 2015" by S.A. Scene Magazine
Admissions:
All Texas Courts
Federal Court for the Western, Northern and Southern Districts of Texas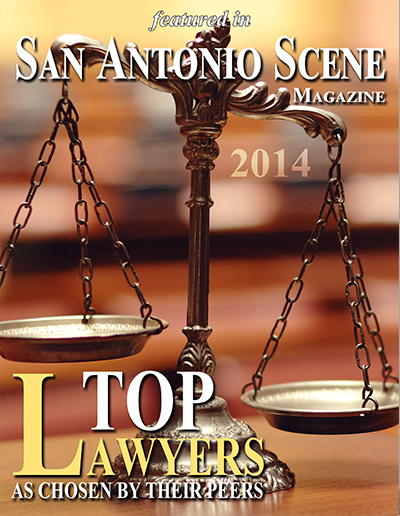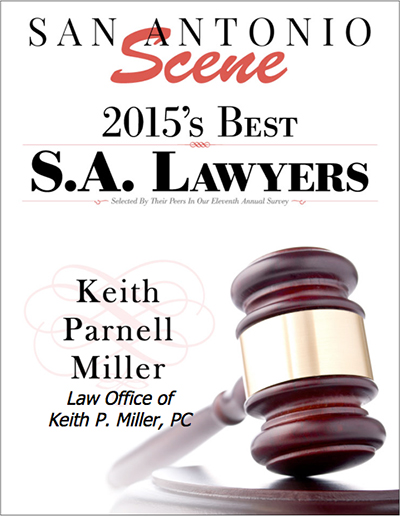 Megan H. Kucera
Attorney
A graduate of St. Mary's University School of Law, Megan Kucera also holds an undergraduate degree in Business Administration from the University of Colorado Leeds School of Business.  Prior to joining the Law Offices of Keith P. Miller, PC, Megan was an intern at Miller & Astoria, LLP and an intern at the Bexar County Criminal Court Administration.
Megan focuses her practice almost entirely on litigation. Megan represents clients in a broad range of matters including family, probate, and consumer law, commercial litigation, real estate litigation, civil appeals, and criminal defense. In addition to the practice of law, Megan is actively involved in the Junior League of San Antonio, a philanthropic organization devoted to developing the potential of women and improving the health and well-being of children in the San Antonio area.
Member:
State Bar of Texas
San Antonio Bar Association
American Bar Association
Kappa Alpha Theta
Delta Theta Phi Law Fraternity
Junior League of San Antonio
Admissions:
All Texas Courts
Awards:
Megan was named "S.A. Lawyers: Best of 2014" by S.A. Scene Magazine in the following categories: General Litigation and Criminal Defense
Decisions of Note:
Mauk v. Pipe Creek Water Well, LLC, 2015 WL 2405338 (Tex. App. – San Antonio 2015, no pet).
Kehoe v. Clouse, 2015 WL 1393535 (Tex. App. – San Antonio 2015, no pet.).
Flores v. Flores, 2011 WL 3610428 (Tex. App. – San Antonio 2011 pet. denied).
Melanie Cox
Paralegal
Melanie Cox is a San Antonio native and veteran litigation paralegal. After receiving her education from MacArthur High School and UTSA, Melanie entered the legal profession. Melanie has 20+ years paralegal experience, and has been with this firm for over 12 years. She manages the day-to-day operations of the firm and devotes much of her time guiding clients through the discovery process, drafting various legal documents, and monitoring the firm's litigation docket.
In addition, Melanie serves as President of the Board of Directors of the Epilepsy Foundation of Central and South Texas, and is actively involved in educating the community and advocating for individuals with epilepsy.
Jessica Spain
Legal Assistant
Jessica earned her Associate's Degree in Paralegal Studies at San Antonio College where she was a member of Phi Theta Kappa the national honors society.  She graduated Cum Laude from the University of Texas at San Antonio with a BA in Criminal Justice.  She has over nine years of experience in the legal field, and plans to attend law school in the future.  Jessica provides support to all aspects of the practice.